Love is in the air this month with the coming Valentines Day. The thing about Love…It's hard to put into words.
Love brings up so much emotions from happiness to sadness to contentment. Love can inspire us to accomplish some of the craziest and most amazing feats.
Love can make you happier than you've ever been, sadder than you've ever been, angrier than you've ever been. It can elate you and deflate you almost at the same time.
Here are 10 of the best love quotes online perfect for sharing with that special someone:
1.
Fall in Love with Someone that doesn't make you think love is hard-Word Porn
2.
Women are made to be Loved Not Understood- Oscar Wilde
3.
There is no substitute for a Great Love who says,'No Matter What's Wrong With You, You're Welcome at This Table'-Tom Hanks
4.
Dear Heart, fall in love only when you're ready, not when you're lonely – Anony-mouse.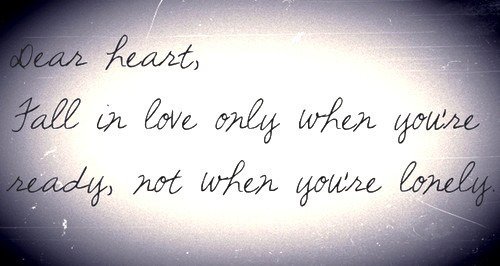 5.
Falling in Love is Easy, Staying in love requires work
6.
"I look at you and see the rest of my life in front of my eyes."-Unknown
7.
"I saw that you were perfect, and so I loved you. Then I saw that you were not perfect and I loved you even more."-Angelita Lim
8.
Anyone can make you happy by doing something special. But, only someone special can make you happy wothout doing anything
9.
When you get in a fight with her and she starts crying, just STOP and hold her
10.
The Best way to be Loved, is to Love Yourself-Adam Lambert